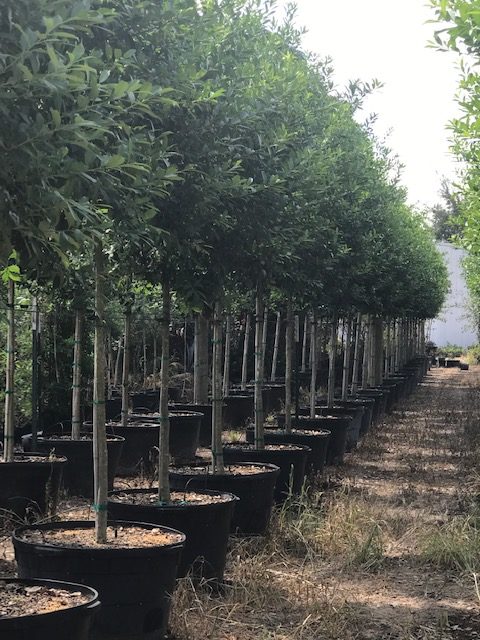 Williamson Tree Farm, Inc. has been serving Southeast Texas and customers across the state for 38 years. Tom Williamson started the farm in 1981 primarily as a growing source for his Houston retail and landscape business RCW Nurseries, Inc.
A family owned and operated business, David Williamson became increasingly involved in the 1990's working closely with his father to learn both businesses. Following Tom's unfortunate illness and passing in 2009, David took control of both Williamson Tree Farm, Inc. and RCW Nurseries, Inc. David's mother, Doris Scutt, continued in the administration and bookkeeper role she has served since the founding in 1981.
Currently, David Williamson shares operations and sales responsibilities with brother-in-law David Pounds and Javier Gonzales. Cheryl Williamson Denson has also returned to the team to assist with sales.
In addition to sales and operations, David Pounds oversees Human Resources and Business Administration for both companies.
As a team, Williamson Tree Farm, Inc. is committed to exceeding customer satisfaction both in product quality and service. Since 2006, this team has almost tripled the business and is anxious to open another 13 acres of production late in 2019. Using a business model different from many other growers, we receive many of the "first calls" for the unusual and unique trees and plants. Of course we grow the common staples of Oaks and Maples, but our diversified inventory brings new introductions to our market each year. David W. and Javier are always looking to grow and try new products.
Our latest mission has been to bring a live Product Availability to our customers. Going live in April 2022, our registered customers through our website can access Real-time availability and specs with our custom-built WTF inventory system.
We truly appreciate your business and will continue to work hard to exceed your expectations. Open Monday-Saturday, you can pickup on-demand or have your order delivered typically within 1-2 days. Give us a call or email – we are excited to work with you!